A 12-gauge shotgun is a versatile weapon for hunting and home defense. Because of the variety of ammunition options, it has become one of the favorite choices for many hobbyists and even professionals. Remington V3 vs Beretta A300 discuss below:
There are quite a number of shotguns available, but there are two brands that always stand out when you hear the word shotgun. This is a battle between Remington V3 and Beretta A300, two of the most well-known firearms in the past, as well as the present.
The differences between these two are worth considering as they have some features unique to each other. Those factors help make them a better choice than the other.
Difference between Remington V3 vs Beretta A300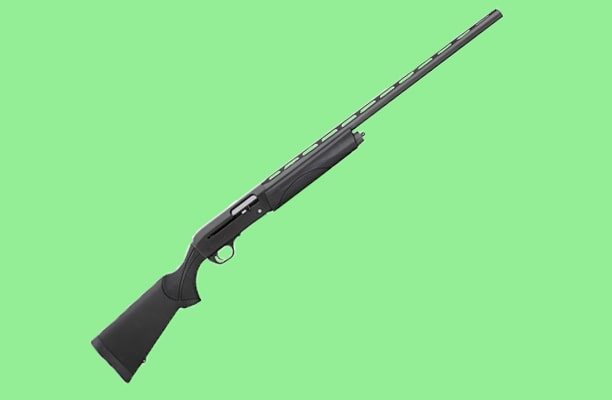 Shotguns are great firearms for any hunter. They allow you to hit a target because the ammunition spreads out and gets your target even if it moves. Semi-automatic shotguns have made their mark in recent years. While these are relatively the same in some manners, there are still quite some differences to take note of.
Recoil of Remington V3 vs Beretta A300
While all guns have recoils, some manufacturers have pledged to lessen it by varying degrees. For beginners and novices, a more forgiving recoil seems to be an instant choice.
The V3 is designed to reduce recoil, thanks to the VersaPort gas operation system. There is still some sort of recoil, but it is significantly lower compared to the A300.
Maintenance of Remington V3 vs Beretta A300
Gas-powered shotguns are a little difficult to maintain because of the parts as well as the materials produced from using gas to fire a bullet. That being said, anyone can appreciate the A300's self-cleaning piston design. This minimizes the need to clean out the gun after every use.
Customizability of Remington V3 vs Beretta A300
You want your guns to fit you comfortably. There are accessories you can get, or you can adjust your posture and grip to each gun, but having the gun adjust to your preference will always be a welcome feature.
The A300 has a customizable design by using spacers that increase or reduce certain aspects of the shotgun, making it a better choice if you want something that you can adjust to your preference.
Remington V3 vs Beretta A300
1. Remington V3

This gas-operated shotgun uses the VersaPort gas operation system that operates the unit by venting gas into the chamber. And this is a very simple operation and does not require any O-rings, gaskets, or any seal to maintain. You can load most types of ammunition without the need for adjustment.
The Remington V3 is rugged, versatile, and best suited for most types of hunting birds like turkey and waterfowl. You can take it with you anywhere as it has a weather-resistant synthetic stock. For convenience, it has a molded swing swivel stud on the butt-stock and a stud on the magazine cap to attach your choice of sling.
It has a textured finish on critical areas where you are holding it, making it easy to hold and control. The pistol hold also gives the user extra hold for a better grip in any type of environment. As for the barrel and receiver, they have a non-reflective black oxide finish that helps camouflage the gun in most hunting situations.
Novices can appreciate this as it is designed to reduce the amount of recoil considerably. That does not just protect the user. It also allows faster follow-up shots if you miss on the first shot or want to shoot consecutively.
So you will find the safety at the rear of the trigger guard, which is a familiar Remington design. The trigger itself has a 7 lb pull.
Product Specification
Latest Comparison: Bergara B14 HMR vs Ruger Precision Rifle
2. Beretta A300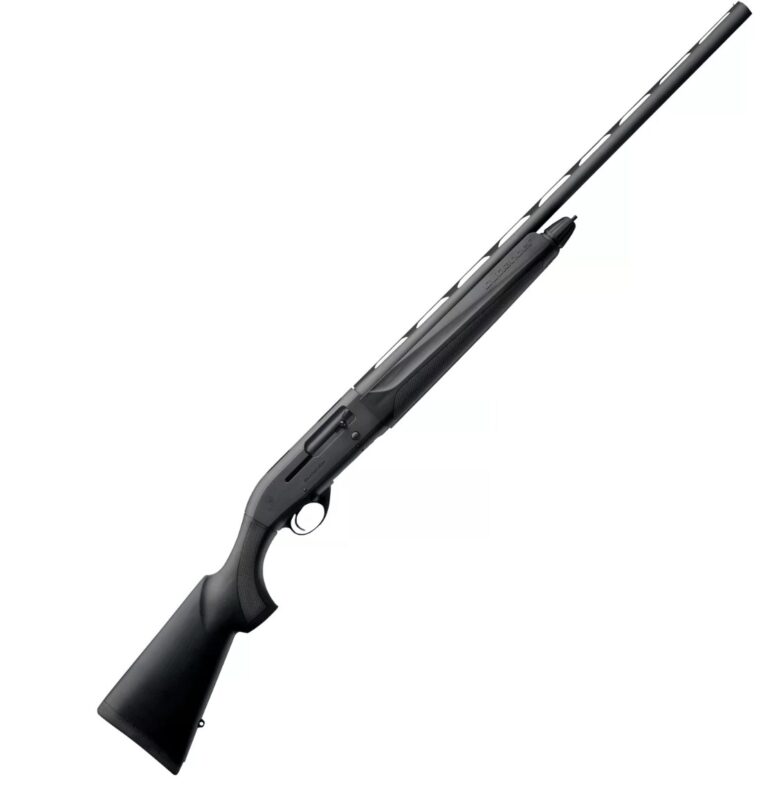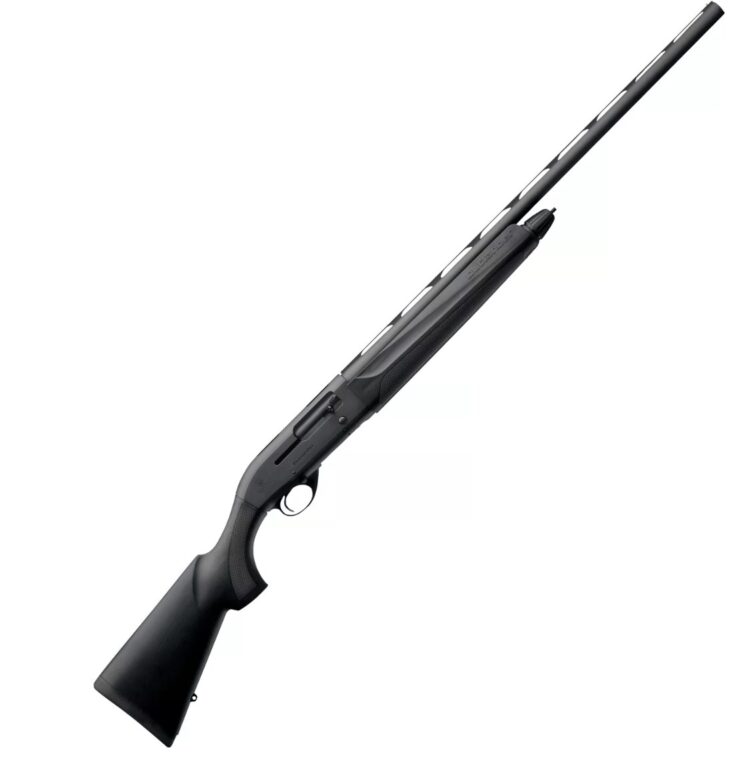 If you're looking for a semi-automatic shotgun and want to save extra cash for a high-end and good performing one, then the A300 is a good choice for you. This semi-automatic gas-powered shotgun will offer a great time and consistent performance every time you pick it up and shoot it.
Gas-powered shotguns are notorious when it comes to cleaning, which is why this semi-auto was engineered to have a self-cleaning piston that minimizes the need to manually clean the chamber.
Because it has a reliable operation even in cold weather where some shotguns freeze and render useless. They put a trigger guard on this that's made with heavy-duty polymer and sealed, which makes it water-resistant and able to last a long time.
You will also be surprised at the weight of this gun. At a mere 7.6 lbs, you can take this hiking, and you won't feel the load of it. But even with the lightweight, this operates well and can take heavy ammunition and fire for a long time.
Left-handed individuals can use this weapon as it has reversible components that allow you to convert it for ambidextrous operation. It is also fitted with spacers, which you can use to adjust the cast and drop of the stock. You can adjust it whenever you feel like it.
Since they are easy to adjust, the performance works just as well. They are easy to fit, which adds to the precision and the pleasure of using them in whatever situation you are in.
Product Specification
Related Guide: Top Swarovski Binoculars Review
Frequently Asked Questions
Here we have the most commonly asked queries regarding the two products in question:
What is the difference between a semi-automatic and an automatic shotgun?
A semi-automatic fires one bullet every time you squeeze the trigger while an automatic shotgun fires a bullet as long as the trigger is squeezed.
Can I put a scope of my shotgun?
This modification is not recommended with shotguns, as you will see that there are no pre-drilled slots for scope mounts.
How do I know what the gauge of my shotgun is?
Gauge is measured by the diameter of the shotgun bore. It is calculated as the number of lead balls of a bore diameter required to make up a pound of weight.
Why is fit important for shooters?
The fit should be your primary concern if you're going to get a shotgun or any type of firearms at that. This is because you will be able to use it correctly and comfortably without sacrificing any function and safety.
What's the best way to clean my shotgun?
So there are plenty of maintenance tips, and they vary widely. But one standard that you should not skimp on is the quality of the cleaning tools you use. These need to be things that are tried and tested to be high-quality and reliable.