The fierce competition between Bergara vs Tikka for the best reasonably priced top-class rifles has been going on for many years. Whether it's for hunting or competitive shooting, both brands are the undisputed leaders of producing the best long-range rifles in the business.
Their long-range rifles remain the top choice for beginners and experts alike. Bergara vs Tikka two companies are mutually competitive, and they have proven that their products are the most exceptional in all categories.
From accuracy, durability, performance, handling, aesthetics, customizability, and value, they are unmatched. But no matter how similar the objectives, maybe; their methods and approaches differ. And to put this debate Bergara vs Tikka, let's get into the facts and see which will reign supreme.
BERGARA VS TIKKA RIFLES COMPARISON in 2023
Bergara Rifle
One of the leading names in rifle manufacturing, this brand is better known for its success in producing superior barrels. They combine Spanish-American experts' craftsmanship, modern technology, and years of experience in gunsmithing to create some of the most high-quality rifles in the world.
The company's skillfully crafted barrels are famous for its precision. Several U.S. rifle manufacturers use their button-rifled barrels. One of their earliest work focused on custom-built rifles, but they eventually moved on to factory-built firearms.
Their precision rifles are a favorite amongst hunters and competitive shooters. Furthermore, their rifle series attest to their ability to make the superior quality and well-built products. Most of the features they offer are comparable to those of high-end customized brands at only a fraction of the price.
Taking the Remington 700′s design and improving on it allowed their customers a great advantage. Other than excellent quality and engineering, many Remington 700 after-market parts are interchangeable with their rifles.
Recommended Bergara Rifles to Buy
If you are looking for high-end quality and highly customizable precision rifles that are a steal, Bergara is an excellent place to start. Their products are one of the best in the industry. Here are our reviews of some of their best creations:
1. B-14 BMP Centerfire Rifle 6.5 Creedmoor


Specially crafted from Spain, this centerfire rifle boasts custom-grade features that are made affordable. The company took the Remington Model 700 and built around it with mods designed for custom rifle-makers. As an upgrade, they added a sliding plate extractor to provide smooth feeding and perfect extraction.
Moving on to the barrel, the 6.5 Creedmoor has a 1-in-7-inch, 24-inch barrel with a 0.86-inch muzzle. It can shoot high ballistic coefficient bullets, faster than standard barrels with a 1-in-12-inch twist. This rifle offers precision shooting with deadly accuracy.
Also, it has an aluminum chassis that most shooters prefer over a composite stock. It is significantly lighter as well. The design favors use for shooting competitors and snipers who are looking for a rigid and customizable rifle.
You can easily adjust the ergonomics of the rifle without needing any tools. For one, you can change the height and tilt of the recoil pad. Use the steel knobs that hold an internal Allen key socket to alter the cheekpiece position and pull length to match your needs.
Included in the chassis are a Harris bipod stud in the front and six flush quick-detach sling mounts. The flat and threaded bottom of the rear buttstock allows you to install a bag rider bar or a rail for a stable monopod.
And finally, the handguard's top provides easy installation for proprietary cradle mount for attaching a night or thermal-vision gadget. It is also compatible with AICS and comes with a 5-round magazine.
This Bergara model is the best multi-purpose and highly customizable precision rifle that is worth every penny you spend on it. It can match any shooting rifle twice its price when it comes to performance and accuracy.
Related Guide: Best 300 Blackout Pistols
2. B-14 HMR Bolt-Action Rifle

Are you looking for the best tactical or bench rest rifle for long-range shooting that is also affordable? Look no further than this bolt-action rifle.
It has an integrated chassis that supports a free-floated barrel to provide track-driving precision. This model delivers the quality and performance of Spain's craftsmanship.
The HMR also doubles as a varmint and hunting gun. You can use it for target shooting with its medium to heavy range barrel and heftier stock. The barrel has a 21.2mm diameter muzzle, threaded 18x1mm with a protector. It has the required twist rate of 1-in-18-inch for 140-grain and higher bullets.
Let's now look into the stock. Its mini-chassis has an aluminum bedding block. Bolted in this place, is the barrel action that extends to the fore-end. It uses a fixed recoil lug that is similar to the design of Remy 700.
The under-cut of the butt is perfect for prone shooting with its rear grasping hook. Its pistol grip is comfortable on the hand and offers an excellent position for your finger. Trigger mechanics are adjustable from the set 3 pounds. The blade's width and curve add to the comfort of use.
With the twin lug and coned bolt that has a Sako-style extractor and spring ejector, it is very reminiscent of the Remy 700. The extended bolt lever and large handles allow a smooth movement.
When using the 2-position rolling lever, you only need to push it forward to Fire and reverse for Safe. Bolt operation is also still possible with the safety engaged. The feed is a polymer 5-round AICS compatible magazine. Overall, it is one of the rifles that you would want in your armory.
3. BXR 22LR CARBON FIBER

A semi-automatic rimfire with loads of features, this model has the quality of a custom rifle at a reasonable price. The tighter chamber design allows it to run ideally with match grade or standard velocity ammo. They were able to create a 10/22-style semi-automatic with custom quality components at a fantastic price.
It features modern design and removable spacers to alter the stock length. Thus, it's a great advantage for younger shooters, so they can still use it as they grow. This rifle can serve them for many years.
You can choose between two configurations for this series. Their base model features a fluted steel barrel. It also has a Cerakote finish and green and black fleck stock that weighs approximately 5.25 pounds.
The upgraded model, on the other hand, sports a carbon fiber barrel with a black stock and gray flecks on it. It also weighs around 4.75 pounds. Both models are 34.5-inch long with an over 1-inch length of pull alteration.
They also similarly have 1/2×28 threaded barrels. You can easily fit a 10/22 compatible barrel if you want to change it. Its 16.5-inch barrel has a pre-threaded muzzle and thread protector, which is excellent for simple suppressor attachment.
Moreover, you get a 10-round rotary magazine that is 10/22 compatible. There is also an integral 30 MOA Picatinny rail, which you won't find in a Ruger. You also get more control over the butt hook stock.
This BXR has everything that a deep rimfire shooter needs without spending as much with a boutique brand. It's the ideal rifle for both plinking or hunting, and even for competition shooting.
Related Guide: 224 Valkyrie Rifles Review
Tikka Rifle
It's a Finland-based factory, and they have been producing firearm parts since 1918. Later on, they have partnered with SAKO, an Italian company owned by Beretta, to provide a complete firearm. They have become famous in the U.S. hunting industry for their affordable high accuracy rifles.
In 1981, they began their work with SAKO to combine firearm-manufacturing traditions with advanced technology to meet the needs of modern hunters. The company pride themselves of their continued practices of visually inspecting each barrel and manually testing their accuracy.
All of their rifles up to this day are designed and manufactured in Finland by SAKO. Before being sold, each firearm is tested to ensure they perform under 1 MOA accuracy. Their rifles are durable and remain reliable under any shooting condition.
Tikka rifles are one of the most recommended best-valued firearms, for both new and experienced hunters. They are lightweight and easy to carry while also being a highly-accurate and ergonomic.
Recommended Tikka Rifles to Buy
Being the most popular hunting rifle in the market made Tikka the brand that everyone turns to for their first or only rifle. To find the ideal Tikka product for you, here are our reviews of their best long-range rifles:
1. T3X Lite Bolt-Action Rifle

This 22.4-inch barrel bolt-action rifle is a lite version of the original model by Tikka. It sports a black synthetic stock, blued barrel as well as the receiver, and a detachable 4-round magazine. What is also impressive about this model is that it only weighs 6.6 pounds.
With this new generation of rifles, you get the same standard in quality and performance as its predecessors. They feature hammer-forged barrels, heavy-duty stocks, and smooth bolt-action. And it still provides 3-round sub-MOA accuracy straight from the manufacturer.
They have upgraded to a synthetic stock to allow you to use another pistol grip for customization and added comfort. The new grip pattern and style enhances the grip even for wet conditions. It also has an improved and more pliable recoil pad that gives you better recoil moderation.
By redesigning the ejection port, making it spacious and more angular, it allows trouble-free single feeding through the ejection port. An added screw placement right on top of the receiver enables better and sturdier rail attachment. Its synthetic stocks have an integrated foam insert that reduces noise.
The heavy-duty metallic bolt shroud covers and shields the firing pin as well as the rear of the bolt body. It uses two 180-degree locking lugs, plunger ejector, spring extractor, and hollow bolt handle. They changed to steel recoil lug instead of aluminum to lessen the deformation, all the more so with larger calibers.
Unlike other light rifles, this one from Tikka is more accurate and reliable. It has a two-position safety, which you move forward for firing and backward for safety. The feeding and extraction remained excellent despite the speed of the fire rate. You'll find that it carries nicely, and the action is well-bedded, too.
Related Guide: Reloading Dies Reviews
2. T3x Compact Tactical Rifle

What sets aside this compact tactical rifle from its series is its firm action. An extra metal on the receiver gives it its rigidity. For this rifle, the designers preferred to broach instead of drilling the receiver. It is because this method provides the bolt with the smoothest action.
Thanks to the keyhole structure with two lugs tapering at the front, the bolt moves quickly and smoothly. So as not to interfere with the eyepiece attached, the bolt's knob lift is 70-degrees. You can use any type of scope that would work with a Picatinny rail bolted onto the receiver.
A tactile and visual cocking indicator protrudes under the rear of the bolt. The large polymer knob feels sleek and comfortable to maneuver. It uses a Sako-style extractor with a spring-loaded plunger.
One more excellent feature is the adjustable trigger that gives allowances between 2 to 4 pounds. The average pulled weight is approximately 2.9 pounds, which is crisp and without creep. Its thick serrated single-stage trigger works well with both bare and gloved hands.
The magazine's location at the bottom of the trigger guard allows quick and easy reload, which is ideal when in the prone position. Its 20-inch barrel has a semi-heavy contour and is cold-hammer forged.
Its 5/8×24-inch threads allow attachments of standard units like muzzle brakes, suppressors, and such. Furthermore, it comes with a threaded cup and an 11-degree crown muzzle.
Going back to the stock, it free floats from the barrel to the action. You can easily regulate the length of pull using only a screwdriver to remove or replace spacers.
3. T1X 17 HMR Rimfire Rifle

With a name and reputation for high quality and high accuracy rifles, Tikka did not fail to impress with this rimfire model. It has all the essentials that you need for a rimfire at an affordable price.
And it includes a smooth stainless-steel bolt with a replaceable handle that is very easy to manipulate. The full-sized synthetic stock is a perfect fit for adults. It also has a well-textured fore-end and grip area that helps maintain grip even in extreme weather conditions.
The grip area's removable insert enables you to change the angle of the clip. You can buy a new grip to replace it. One of the main highlights of this rifle is its magazine. It is a single stack 10-round ideal for bolt action with this caliber.
Unlike others of its kind, they chose to use texture polymer. The design dramatically improves your grip on it without compromising the smoothness of feed and extraction. It protrudes ¾-inch below the stock, so you can quickly reach for it. All this, combined with a firm release lever, gives you a great advantage.
Examining the barrel, you'll find that it has a cross-over contour that gives it an excellent balance and stability. Compared with other rimfire rifles, it has superior accuracy, especially for a lightweight barrel. It comes pre-threaded directly from the manufacturer, already laid out for a new suppressor or other barrel attachments.
You can customize the stock or grip with some Tikka T3x accessories that you may already have or buy ones that are available in the market.
Difference between Bergara vs Tikka?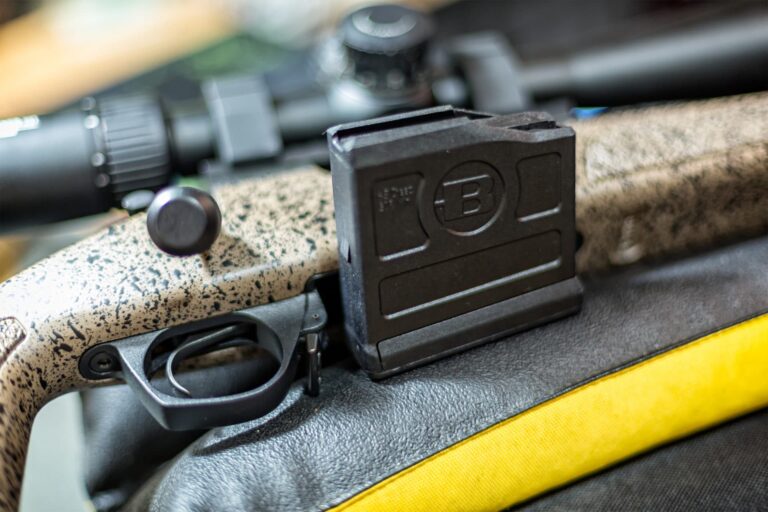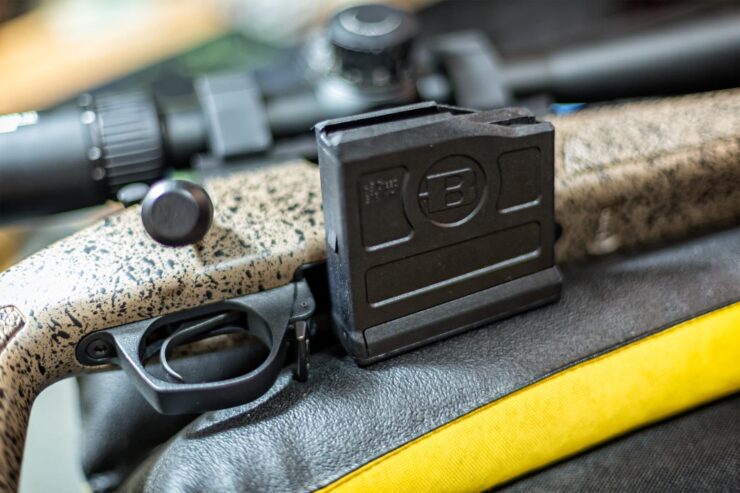 Barrels
Bergara prides themselves of their unique and one of the strictest procedures for making precision barrels. From starting with cylindrical steel to the drilling process, they prioritize accuracy in their creation.
Unlike other gun makers, they use barrel honing, which allows them to polish its interior without leaving tool marks. They say that their carbide process is unmatched, even by those who use hand lapping in rifling grooves.
Tikka, on the other hand, is known for its cold hammer forged barrels that is accurate and extremely durable. During this process, each barrel receives hammering on all sides. It creates a mirror image or imprint of the rifling onto the surface of the mandrel.
The use of this method allows them to gain exceptional control of the bore and groove dimensions. Resulting products are much smoother, accurate, and precise.
Bolt Action
Both bolt action for each brand is comparatively good. Tikka uses broaching to create one of a kind keyhole-shaped interior for the receiver. The design allows the bolt to move smoothly and silently.
Most bolt-action rifles from Bergara features a floating bolt head and a cone-shaped bolt nose. This two-lug system provides close to perfect feeding and handling.
Customizability
Each brand has its lines of accessories and parts to help shooters personalize or customize their rifles. Whether you are looking to add comfort or enhance the performance of your long-range firearm, it is always a great option to be able to adjust it to fit your requirements.
While Tikka produces numerous parts for their rifles, Bergara has more extensive opportunities for customization. By building their firearms with Remington 700's footprint, it gives them more options for parts and upgrades.
Conclusion
So, who do you think wins the competition between Bergara vs Tikka? Both are well-experience in their craft of producing reasonably priced products that are on par with other high-end rifles. It is a tough choice, and the jury is still out. However, with either option, you can't go wrong.