Do you want to enhance your shooting experience? Then consider the use of a holographic weapon sight. EOTECH XPS2 vs XPS3- Holographic Weapon is a device that allows you to shoot targets with the help of a reticle, increasing the probability of quick and precise actions.
Image
XPS2
XPS3
Name
EOTECH XPS2 Holographic Weapon Sight
EOTECH XPS3 Holographic Weapon Sight
XPS2
Image
Name
EOTECH XPS2 Holographic Weapon Sight
XPS3
Image
Name
EOTECH XPS3 Holographic Weapon Sight
Last update on 2023-12-06 / Affiliate links / Images from Amazon Product Advertising API
This review will focus on two holographic sights from EOTech, one of the known manufacturers of advanced weapon accessories and attachments in the market.
Here, we will compare the products, XPS2 vs XPS3 holographic weapon sights, based on their features and abilities. We'll also find out if one is indeed superior to the other. Hopefully, this guide will be beneficial to your decision in finding the best optic for your use.
Best Overall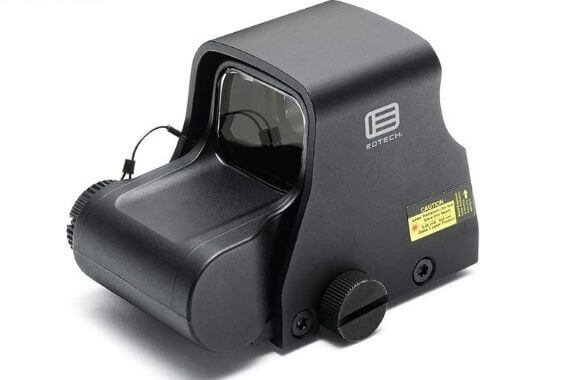 If you are here to buy a holographic weapon sight we highly recommend to check this. It's our winner product and buy it and be the winner !!!
3 Models Are Available
XPS2 VS XPS3 – HOLOGRAPHIC WEAPON SIGHTS
|   |  XPS2  | XPS3 |
| --- | --- | --- |
| Adjustment(s): | 0.5 MOA (1/2″ at 100 yds) | 0.5 MOA (1/2″ at 100 yds) |
| Battery Life: | 600 hours at setting 12 | 600 hours at setting 12 |
| Brightness Settings: | 20 | 30 |
| Eye Relief: | Unlimited | Unlimited |
| Night Vision-Compatibility: | No | Yes |
| Price | Check Price | Check Price |
EOTech XPS2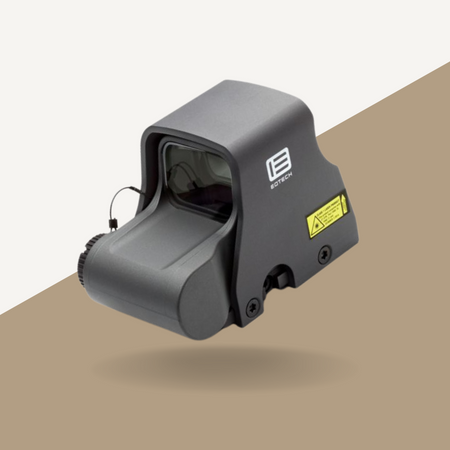 Its optical lenses are parallax-free and fog proof allowing you to perfectly release shots with precision. This is equipped with high-quality aluminum protection that prevents it from getting damaged due to any form of impact during a gun shooting.
At 30 yards, it is capable of a hundred-yard field of view and provides eye relief at four inches. The product's brightness is adjustable. There are 20 different settings that will be beneficial for your use.
It installs to a MIL-STD-1913 and Weaver rail, making it compatible with a variety of handguns. Unfortunately, it is not compatible with night vision. Unlike the previous products released by the brand, the EOTech XPS2 uses a single CR123 battery.
And because of this, the product has a lighter weight and much smaller size compared to the ones using two AA batteries. The 123 lithium battery can last for 600 hours if used continually at a brightness setting of 12.
There are various models in this holographic sight series with equivalent reticle types. The XPS2-0 has the classic 65 MOA red ring with a 1 MOA dot at its center.
Next is the XPS2-1, which only has a 1 MOA red dot. Lastly, the XPS2-2 has a 65 MOA red ring with two 1 MOA dots inside. The product is waterproof and is able to withstand pressure up to 10 feet. Its additional rail space allows you to add extra attachments such as magnifiers, and iron sights to enhance the capabilities of the weapon.
Also, it is reliable and capable of withstanding powerful weapon recoils; this holographic sight will enhance your shooting experiences for the better.
Suggested Guide: Leupold VX6 vs VX6HD Rifle Scope Comparison
EOTech XPS3
The EOTech XPS3 is the perfect holographic sight for military use because of its compatibility with night vision attachments, allowing you to see even with the absence of light.Its design is compact and lightweight, giving more rail space for the installation of magnifiers or iron sights for additional advantage.
Using a single 123 lithium battery for power enables it to last for a long duration at 600 hours estimation. One of the product's features is its ability to switch off automatically, changeable from 8 hours maximum to 4 hours minimum, saving your battery power.
In this series, there are three models with various reticle patterns. The XPS3-0 has the classic 1 MOA dot and a 65 MOA ring. Next is the XPS3-1 with a single 1 MOA dot. And lastly, the XPS3-2 with two dots and a ring that gives you four aiming points for better shots.
Shooting at targets has been made easy and quick because of the anti-glare and anti-reflection features of the optic. This reduces eye strain and improves user vision, increasing precision and accuracy.
It has an adjustable brightness setting, making the red dot very visible in broad daylight and even in the nighttime. This holographic sight offers unlimited eye relief and is also parallax-free, fitting the standards set for military use.
A metal housing surrounds the optical lenses for increased protection against impact and recoil, making it shockproof. The optic is waterproof and is submersible up to 33 ft.
With its durable design, it is able to withstand water pressure without degrading its quality and performance. In extreme temperatures, the optic still works best. No need to worry about the lenses getting hazy because it is nitrogen gas-purged and anti-fog, maintaining a clear view.
Related Guide: EOTECH HOLOGRAPHIC SIGHT
XPS3 vs XPS2 in 2023?
Both holographic sights are great for any shooting application. They share similar characteristics taking to account that they came from the same manufacturing company.
The battery life, button locations, and MOAs are similar in both products. Below are some of the significant differences between the holographic sights for a much better comparison.
Suggested Article: Maven C1 vs. Vortex Viper
Waterproof XPS2 vs XPS3
Both products are waterproof but have different depths when it comes to submersion. The XPS2 can be underwater up to 10 feet, while XPS3 is submersible up to 33 feet. Sothe latter is preferable if you are looking for an optic that has more capability of withstanding water pressure.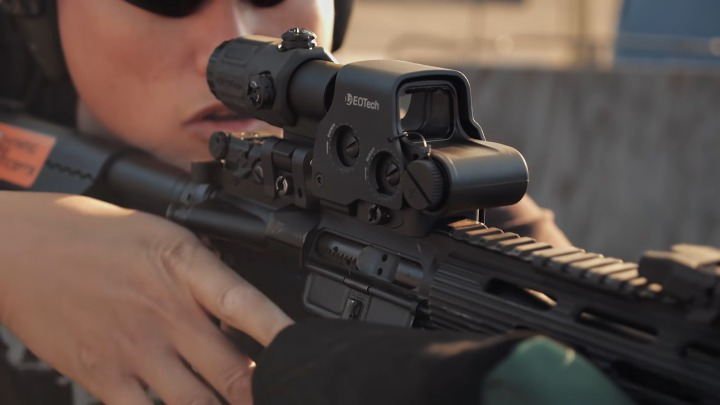 Related Comparison: Vortex Viper HD vs. Nikon Monarch 7 Binoculars
Night Vision
One of the noticeable differences between these optics is its compatibility with night vision. Even with the absence of light, the user is still able to see clearly with the use of XPS3. The dot is still visible with its additional brightness settings. While on the other hand, XPS2 lacks this capability, making it suitable for day use only.
Frequently Asked Questions
Why is holographic better?
Generally, holographic sights perform better because it offers improved peripheral vision without any obstructions. When you are using magnifiers, instead of expanding the dot's size, the target will appear more prominent than its actual size, making it easier for you to hit the object precisely.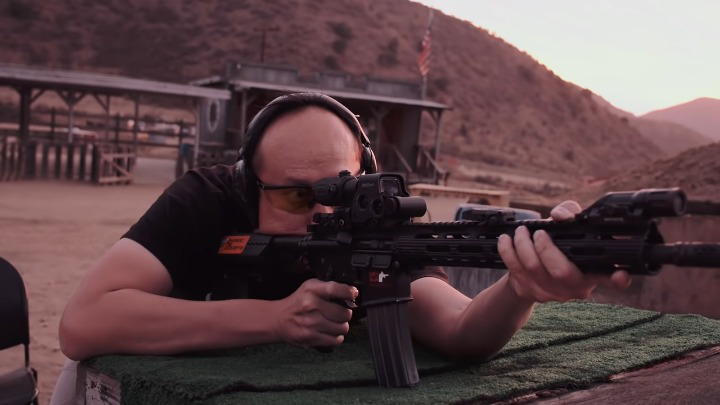 Can EOTech reticles be changed?
EOTech's reticle patterns cannot be changed. For this to be possible, it requires the replacement of the entire housing of the product, which will take more effort and money than purchasing a new sight with
your desired reticle pattern.
What is the difference between EOTech models?
EXPS and XPS share quite a lot of similarities. Both are the latest holographic sights manufactured by the company. The main difference between them is the button placement, which is side-mounted.
Does EOTech make a green reticle?
Yes. These green reticles made by EOTech are six times clearer than a red dot, especially in broad daylight.
Where should the EOTech be placed?
If placed at the viewing window's center, the optic will have little to no parallax, which makes it the perfect position for sighting. Not to mention that it is also the correct location to zero a sight.
Conclusion
This XPS2 vs. XPS3 holographic weapon sights review highlighted the prominent features of each of these products for better comparison. Both have excellent durability and abilities, but XPS3 stood out the most. It is the enhanced version of the XPS2, having night vision compatibility and more submersible depth.
Still, this does not indicate that it is best for your personal use. It is still up to you to decide which between the two is more beneficial, price-wise, and ability-wise.