Riflescopes are an item of mystery because every time you want to buy a new one, you will see a plethora of innovations. On top of that, the product already has several parts that are already confusing to many users.
Recently, another topic that has exploded around this item is between FFP vs SFP riflescope; which one is better? That is a valid question considering how one can easily misunderstand the two.
However, do not worry, as we will be having an in-depth discussion about how these scopes work and their benefits. Once you are through this article, you will certainly have a clear idea of which one to get.
FFP vs SFP Riflescope Comparison in 2023
Last update on 2023-10-01 / Affiliate links / Images from Amazon Product Advertising API
FFP Riflescope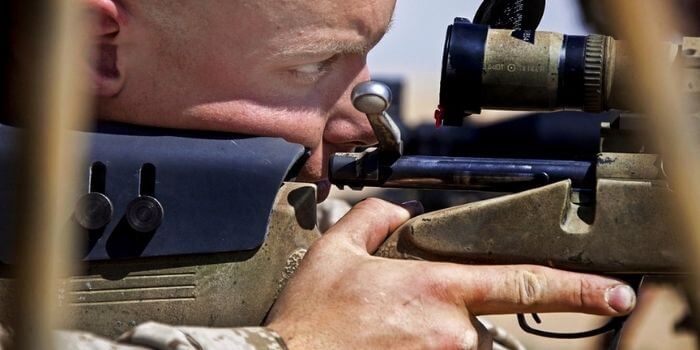 First up is the first focal plane scope or better known as an FFP riflescope. This terminology basically means where the reticle will be on the lens and how it will move. A reticle is the dots you see when you aim through a scope.
These dots can vary based on the item. You can get ballistics or mill-dots, but generally, in sniper scopes, you will get mill-dots. Now, in an FFP, the reticles will be behind the objective lens. But it will be ahead of the magnification line-up. As a result, when you increase or decrease the power, the size of the reticle will also increase.
That means if you bump the magnification from 5 points to 10 points, the dots on the reticle will also increase in size. So, it becomes easier to estimate the target. This plane of focus is beneficial when you want to shoot very far, possibly over a few hundred yards.
Recommended FFP Riflescope to Buy
Even though FFP scopes are a recent innovation, you will still find quite a few brands competing for the top spots. Lucky for you cause we already have our top two picks!
Athlon Optics Argos BTR GEN2 First Focal Plane Riflescopes
Often while hunting, you find the target bright as day, but you easily lose it as well trying to adjust the many settings on it. But what if there was a feature that let you lock down the zero position?
That way, you would know which magnification you need while still be able to adjust the other features. Well, you can do that Athlon Optics scope. It has a unique zero stop system using which you can dial up and down to gain precision and sharpness while staying at the same magnification.
Of course, this system is possible because of the first focal plane system on this scope. It has the reticle right between the lens and scope, which is why the dots will increase as you increase the power. Thus it becomes easy to target far and wide.
Besides that, this product is quite innovative when it comes to protecting the exterior. The lens itself is multi-coated that improves images against harsh sunlight. It also has an XPL coating that protects it against dirt, scratch, and oil.
The brand also uses argon purging, which means using an inertia gas to ensure that moisture or water cannot buildup inside the tube. With this product, you can reach up to 18 MIL and adjust the parallax up to infinity.
Latest Guide: Best Scope For 17 HMR
Monstrum G2 First Focal Plane FFP Rifle Scope with Illuminated BDC Reticle
For a long time, SFP scopes have dominated the market, and people were inclined towards it for several reasons. One of them being that those scopes might have been of superior quality. However, we are here to debunk that notion.
FFP scopes, such as the G2 from Monstrum, are just as durable as any SFP scope, if not more. It has aircraft-grade aluminum as the body that makes it incredibly lightweight and also budge-proof. Besides that, it also fashions a 30 mm nitrogen sealed chamber.
The purpose of that passage is to help the product be more weatherproof and weather resistant. As it is an FFP scope, you get to make a faster estimation at a lower holdover error. So, you will be able to view the reticle on the same plane as the object.
Speaking of which, you will get reticle illumination in both red and green bright lights. It should help you focus faster and with more accuracy, even at night. Moreover, it comes with a filter sun-shade that you can take off as well. So, you can use this item even when the sun is raining down hard!
The objective lens is 24 mm on this product, but it is an AO lens. So, it will be effortless to set the parallax and windage while ensuring accurate range estimation. Plus, you get eye-relief.
Related Article: MOA vs Mrad
SFP Riflescope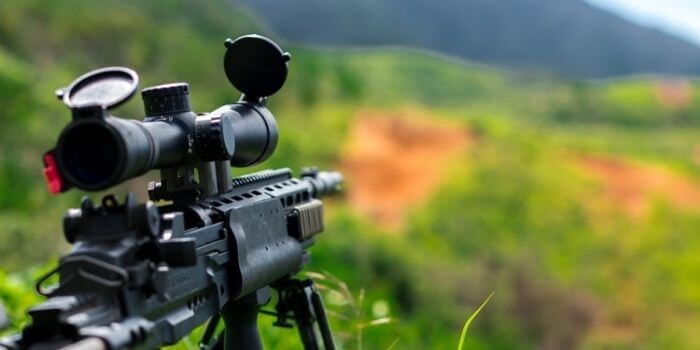 Now let us jump to the second part of our discussion, which is about second focal plane scopes. As we have mentioned before, this type of reticle placement has been widely popular in almost all types of scopes. Up until a decade ago, all you could find is an SFP scope, and for good reasons.
It is easy to manufacture, where you will find the reticle between the ocular lens and the magnification assembly. Reticles of different shapes and even colors can easily comply with this placement as well. As it resides in front of the ocular lens, the reticle's size does not increase as the magnification power.
The magnification and the reticle will have a valid point at only one point of the entire magnification range. So, for the rest of the points, you will have to do a quick calculation. Hence it is better when you want close-range shooting.
Moreover, the reticle does not take up much space on the scope, so you get a better view of the target.
Recommended SFP Riflescope to Buy
We are pretty sure that finding a good quality SFP scope among the multitude of products will be a hard task. Hence, we are here with some of our favorites.
Sparwod 4-24x50mm Rifle Scope
One thing that SFP scopes always excel in is magnification. No wonder they have been a constant companion for sniper rifles for such a long time. So, if you are also on the hunt for an SFP scope that not only has superb magnification but lots of other features, then Sparwod might be your calling.
This particular scope has magnification power that ranges from 4 points to 24 points. It is variable so that you can adjust based on the plane. Moreover, the 50mm large objective lens is perfect for honing the true delight of magnification.
Since the reticle will be on the second plane, its size will remain the same even if you adjust the scope. That brings us to the many adjustments that are possible with this scope. You can adjust side focus, variable resistance, and even adjust the height with the separate ring mounts that come with the purchase.
Moreover, you also get a cleaning cloth, an Allen wrench, and a killflash for assembly and disassembly. So, it is pretty clear that the scope is a complete kit that will aid you in outdoor activities.
On top of all that, you also get 85mm eye-relief. That will really help you sit and set targets on objects in the field without feeling light-headed from focusing for too long. Other protective features also include a matte finish and a flip cap.
Suggested Topic: Binoculars vs Spotting Scope
Vector Optics 2-10x40mm Second Focal Plane (SFP)
Since these models are well known for their strength and durability, we thought of including a sturdy number to conclude the list. Hence, we are introducing a Vector Optics product which has the brute but also many other features.
It is of top quality aircraft-grade aluminum that preserves the body from harsh impacts such as gun recoiling, vibration, and even the weather. At the same time, the material lessens the weight of the item.
The brand shock-tested this model up to 750 grams, so you now know that it is shockproof. Moreover, it is also water-resistant up to 300 meters. To further improve the product's durability, it also has a nitrogen chamber to keep the fog at bay. So, this really is an all-weather product.
These outdoorsy features also play well with the 40mm objective lens with up to 10 points of magnification. The range starts at 2, which is impressive for a scope. Moreover, since it is an SFP scope, it can easily focus at short distances.
You can fine-tune the reticle with the advanced windage and elevation adjustments, and thanks to the 4-inch eye-relief, you can do all of that without getting a nasty headache. Plus, it comes with a cleaning cloth and a cap for easy maintenance.
Suggested Guide: Athlon Riflescope or Vortex Riflescope
FFP vs SFP Riflescope Comparison
If you liked all the products so far and still cannot decide which one to get, let us show a clear comparison.
Reticle
To state simply, the main difference between these two models lies in the reticle. On the first focal plane, the reticle size increase at similar increments of magnification. So, if you have a precise and minute point within the estimated target, then this feature will be useful.
However, the reticle can occupy quite some space on the lens, so you should be wary of that.
On the other hand, on a second focal plane, the reticle size will not change at all. So, in concentrated shooting, where you have to move a lot, this feature will be more beneficial.
Magnification
Since an SFP reticle does not change in size, it is more suitable for average magnification power. However, that does not mean it is not good for long-distance. Even with this model, you can easily cover more than 50 yards with ease.
However, if you know that most of your work will require long-distance, possibly over 100 yards, then certainly go for an FFP scope.
Usage
When it comes to different features and usage methods, both models are the same. The difference will come from the brands and once you know the brands, simply look for the features you will use the most.
Conclusion
So the discussion of FFP vs SFP riflescope does not have a clear conclusion, as the benefits of the products heavily depend on personal preference. However, we hope that you at least found valuable information about how each of these products function. So, now you should be able to make an educated decision!