If you're a handgun owner, you know that the enhancement of a weapon's ability is an opportunity worth taking. With the use of a red dot sight for increased precision and accuracy, you will be at an advantage. There are a variety of weapon accessories in the market, and two of the most well-known red dot sights are here to impress you. The Vortex Viper vs Trijicon RMR, among these two products, which is better than the other?
Below is a detailed comparison of each of the sight's features and abilities. The purpose of this guide is to aid you in choosing the perfect red dot sight for your use.
See for yourself!
Vortex Viper vs Trijicon RMR Comparison in 2023
|   |  Vortex Viper | Trijicon RMR |
| --- | --- | --- |
| Magnification | 1x | 1x |
| Batteries | CR2032 | CR2032 |
| Length | 1.8″ | 1.78″ |
| Weight | 1.03 oz | 1.2 oz |
| PRICE | Check Price | Check Price |
Vortex Optics Viper Red Dot Sight – 6 MOA Dot

The Vortex's Viper is one of the red dot sights on sale that will surely not disappoint you. Its low-mounting height makes it advantageous for various reasons. It is ideal for handguns with cutout slides, and also, allows co-witnessing with the use of iron sights.
Shooters are able to quickly take on target because of the sight's 6 MOA dot. With its bright red color, it is clear to see in broad daylight. Despite the background or the lighting condition, it paints targets quite impressively, making it an ideal product for use.
The 1 MOA elevation and windage adjustments have incidental contact protection, which allows the user to move the dot to an aiming point without exerting much effort. It weighs at 2.1 ounces with the Picatinny mount that comes with it. Also, it is very lightweight upon installation.
You don't need to worry about any complicated settings because its controls for illumination and power are quick to access and easy to adjust.
With its CR2032 battery, it ensures longer run periods. If you continue to use the red dot sight in its highest setting, it can work up to 150 hours, while it can last up to 30,000 hours if you often go with the lower settings.
The field of view is unobstructed, and its large lenses also give the user unlimited eye relief. For protection, the product has an Armortek coating that prevents scratches, oil, and dirt from damaging the lenses.
Also, it has an O-ring seal that blocks dust, debris, and moisture. It makes sure that the device will be at its best performance even when exposed to different types of environments.
Vortex's Viper is extremely durable because of its hard-anodized finish, allowing you to use it to its maximum ability even after multiple usages. It is parallax-free, shockproof, and waterproof too. This construction will prevent the product from getting damaged because of sudden impact or water. With all of these features, you can definitely get your money's worth!
Related Comparison: Vortex Viper vs. Diamondback Binoculars
Trijicon RMR 6.5 MOA Adjustable LED Red Dot Sight

Made by one of the most well-known manufacturers of weapon sights and optics since 1981, Trijicon RMR is a red dot sight that offers you easy and fast shooting with excellent results.
The product is parallax-free and offers you unlimited eye relief. It features a 6.5 MOA LED reticle that will give you rapid target shots in the field, suited for combat.
It is highly durable due to the materials used for its construction – the aircraft aluminum-alloy. Also, its unique housing shape protects the lenses from any form of sudden impact that may cause its breakage. Moreover, this is waterproof and is able to withstand water pressure up to 66 feet.
Trijicon integrates true-color multi-coated lenses to its red dot sights for a clearer picture of the target. With this technology, the target area's color undergoes minimal changes because of the creation of light transmissions.
One of its prominent features is its manual and automatic brightness mode. There are eight adjustable settings to control the product's illumination under the manual mode.
And this includes a super bright option and two settings for night vision adjustments. Its buttons are easily accessible for users to change according to their needs.
Under the auto-brightness mode, it will automatically adapt to the background lighting conditions. This means that you are allowed a fast change without any effort, making it convenient for your field use. It runs with a single CR2032 lithium battery that can last up to 4 years with the continual use of its number 4 brightness setting.
Much more, you can adjust 1 MOA per click to the product's windage and elevation without the use of any special tools. This red dot sight is compatible with a wide variety of handguns, such as FNH Tactical, Glock MOS, Springfield Armory OSP, etc.
With its versatility and durability, it can perform well, even in extreme and worst conditions, thus suitable for any form of shooting applications.
Related Comparison: Nikon Monarch 5 vs. Vortex Diamondback
Vortex Viper or Trijicon RMR red dot sights?
Both products have excellent features that make them stand out individually but to show you which among them is better than the other, here is a detailed comparison.
Night Vision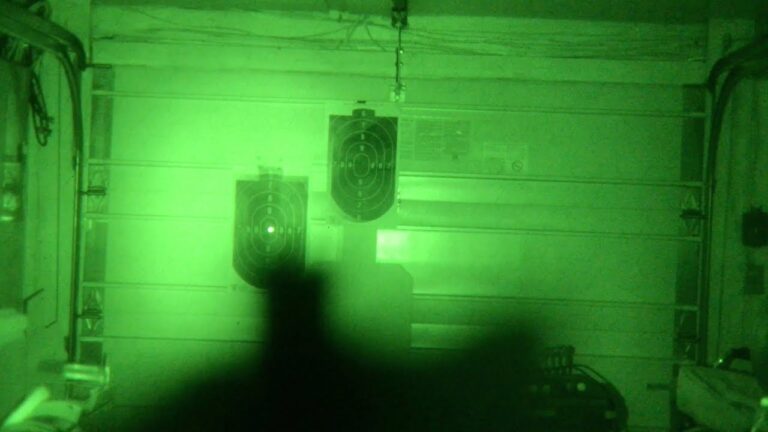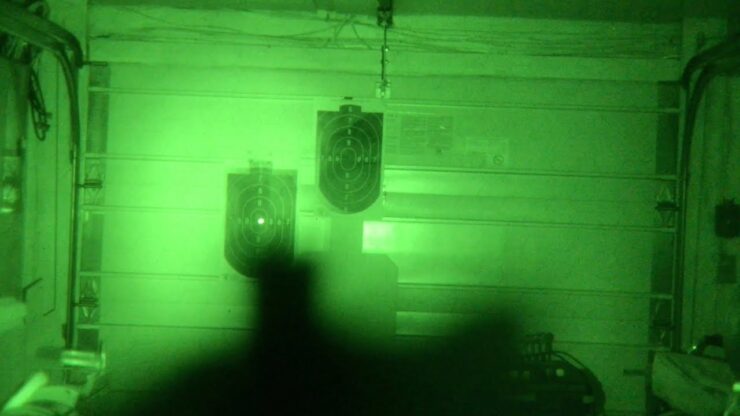 Trijicon RMR RM07 is night vision compatible. In its eight brightness adjustment settings, it includes two options for night vision use. This feature allows the user to see targets even if the light is at a minimum or absent.
On the other hand, Vortex's Viper has no capability of doing so; in other words, it is not compatible with night vision mounts.
Suggested Guide: Pulsar N550 vs N750
Reticle Size
There are various sizes of reticles that serve different purposes. Dot sizes that range from 1 to 2.5 MOA are for longer distance precise shots, while those with larger MOA dots, ranging from 5 to 6.5, shoot faster but have less precision.
The Viper has a 6 MOA red dot, while RM07 has 6.5 MOA. Bigger dot sizes are much less precise compared to smaller ones because it covers a broader target area. Both may be wide in diameter, but still, perform better in shooting multiple targets.
Battery Life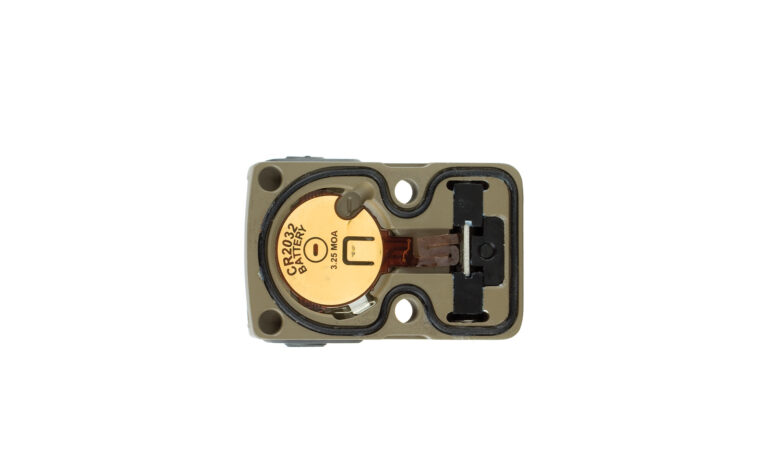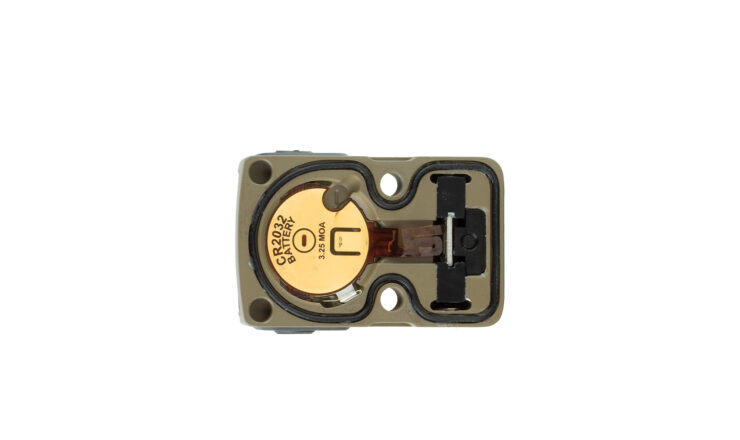 Undoubtedly, the battery life of the product is an essential factor to consider. The RMR can last for up to 4 years if the brightness level is at level 4, while the Viper can last up to 30,000 hours (3 years) in its highest setting.
Price
The RMR is quite costly when compared to the price of the Viper, but this is because of the product's high-quality performance and construction that makes it the best red dot sight in the market.
Suggested Topic: PVS-24 or PVS-30
Frequently Asked Questions
Are red dots sights worth it?
Some of the difficult things to master when you are a newbie shooter is learning how to control the trigger, use the proper grip, and line the front and the rear sight of the gun. Using a red dot sight eliminates the process of lining two points before aligning it to the target for shooting.

So, if you're a starter, you need to master using it first before you should invest in one. But it's always a good idea to own this sight so you can reap its benefits. Anyway, it's worth your investment.
Do you need iron sights with a red dot?
You will no longer need an iron sight with a red dot. It will work well and fine even without a backup iron
sight.
Is a red dot suited for hunting?
Yes, with the use of this weapon attachment during hunting, it will be much easier for you to hunt. Reflex and tube red dot sights are both excellent for such applications.
Does RMR Type 2 need a sealing plate?
The RMR requires a sealing plate if there are any voids below it or if its bottom is not fully covered, but if not, it won't be necessary.
Which is better Vortex Venom or Viper?
The Viper is more suitable for pistols because of its compact size and lighter weight, while Venom is a better option for rifles as its construction is slightly bigger.
Conclusion
The features and capabilities of the RMR are more prominent than of the Viper. And because of its durable construction and performance, the price is at a much higher range.
Considering the features that the Vortex offers, and its affordable price, this red dot sight is already a good steal. But if you would ask which between Vortex Viper or Trijicon RMR is better, the discretion still lies to you!