A gun does not fire on its own. You have to initiate the sequence to set the activities in motion. But there is a part of the gun that helps you in this regard, and that is a trigger.
So, by now, you should have an idea of how important a trigger is for a gun, pistol, or rifle. And if you have the option to adjust it, you should certainly look for high-quality ones.
Geissele is a brand that specializes in this field, and Geissele SSA-E vs Sd-E is one of their most talked subjects.
Do you want to know why all the fuss surrounding these two products? Well, you have to keep reading to find that out.
Geissele SSA-E Review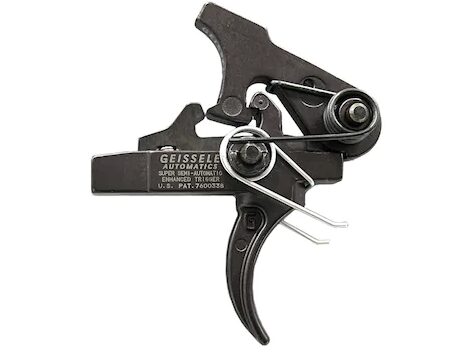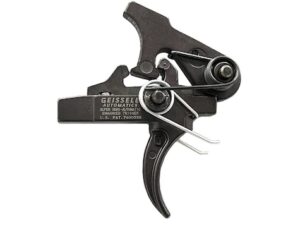 Our structural organs have a natural shape, and some people find clutching on to objects that are compatible with that shape more comfortable. Similarly, some users might like a curved trigger more than any other design.
So, if you are also looking for a good quality trigger than fashions a curve, then you will enjoy the SSA-E model.
The curve extends fully to accommodate your finger, so it will not slip-off randomly.
Besides that, it is a semi-automatic trigger that houses a two-stage trigger. That should prevent accidental shots.
So, you can only fire the gun when you want to. The triggers are also non-adjustable.
It is a combat-ready trigger that offers reliable and consistent performance every time. The machinated design allows for all the parts to be in perfect harmony with each other.
As a result, you can avoid misfirings.
Moreover, the two-stage trigger also keeps the activity smooth. It also has a lightweight pull-trigger that is around 3.5 lbs all together.
We say all together because you will experience the weight in two stages.
At first, you will experience a smooth 2.3 lbs take-up weight. That will follow by a breaking weight of 1.2 lbs. The transition will be smooth, and you will not face any difficulty while pulling the trigger despite it having two stages.
Another convenient feature of this model is the easy installation process. It comes with a special mill-spec pin that aids in the process.
You will not need any other utensils for installing and can follow a step-by-step guide that comes with a purchase.
Geissele SD-E Review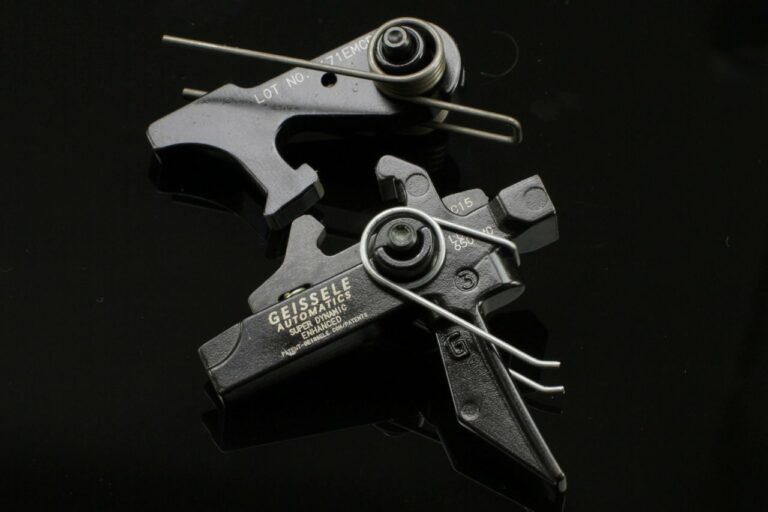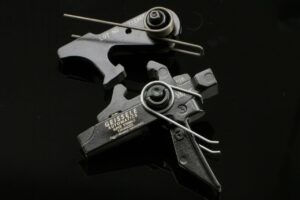 When you are in a high-pressure environment, you can be less bothered about where you place the finger.
Those times you are all about the firing, and if it hinders a smooth process, then it is time you get a new one.
Thankfully, the SD-E works with you rather than against you. It has a straight design, and you can apply pressure anywhere on the surface, whether it is on the top or bottom. And, it eliminates the need to be precise while shooting.
Another thing this design does is reduces the effort needed to pull the trigger. It has a flat-trigger-bow design that decreases the pull weight by distributing it into two stages. So, when you press on the lever, you will not feel the full force immediately.
The first stage will have the maximum pulling pressure, and the second stage ends with a crisp break to bring the lever back to its original position.
In total, you will not feel more than 3.5 pulling weight altogether.
Like most Geissele tool, this one is also a machinated tool that showcases clean cuts and smooth edges. So, you will not feel any discomfort while resting your finger on the item.
Other convenience features also include a super easy installation process. You will not need help from any professional or run to the shop.
All the things you need for installing are in the package, and with one mill-spec, you can insert the trigger into your gun.
This machinated steel product also boasts a two-stage precision system. So, you will always shoot with accuracy by eliminating any accidental shots. It also becomes easy to fire when the lever is as combat-ready as this product.
Geissele SSA-E vs SD-E Comparison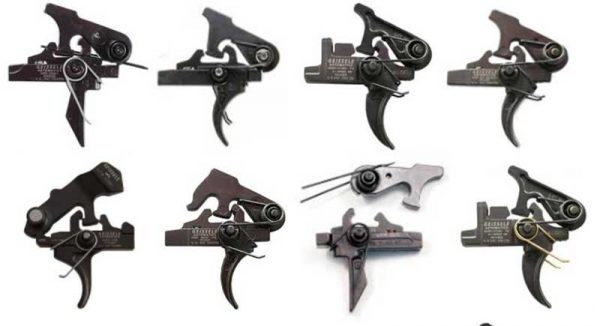 If you still cannot make up your mind and seek some more clarification about these two products, then we have a comparison lined up for you.
Design
A key difference between these two items is certainly the shape of the trigger. While many will argue that the curved or straight design does offer much value, we would say it does.
It is highly an objective feature that will vary from person to person.
So if you are someone who is used to old-time rifles that boasts a curved trigger, then go for the SSA-E.
But if you are open to changes and like to experiment, then the SD-E can be a great starting point. Moreover, you do not have to worry about pressure points with the SD-E model.
Durability
Both these models belong to the brand Geissele, and they are known for manufacturing top-tier products. So, in case of durability, both these items will serve you a long time.
The exterior of these triggers is machinated and of steel. So, it will not lose shape over time. Moreover, the edges are not sharp, which reduces the chances of starches or cuts.
Usage
While both these products are combat-ready, we would say that the SD-E needs less attention to the precision pressing. Its straight design allows the users to pull from anywhere.
However, that does not mean that the SSA-E is hard to work with. In fact, both these models have a two-stage system, and the pulling weights also have stages. So, you can fire and experience a crisp breakpoint.
Frequently Asked Questions
Are flat triggers are to work with?
No, they are easy to work with and offer a tighter pulling force.
What does a two-stage trigger mean?
It means that the firing happens in two different stages where you will experience two pulling weights.
Do the Geissele triggers have a high pulling weight?
No, these items have 3.5 lbs of average pulling weight, which is very convenient.
Are two-stage triggers safe?
Yes, it ensures that it will automatically stop the rifle from firing the bullet if you stop in the first stage.
Can I attach a separate trigger?
If the manufacturer's trigger is not something you like, you can change it, but the item has to be compatible with the rifle or gun. Moreover, there might be some steps that you need to follow. A step-by-step guide or a manual should help with that.
Final Words
So, it is clear that the Geissele SSA-E vs SD-E argument should not matter much because both the products hold their own value. Whether you will like one over the other will mainly depend on the kind of trigger shape you prefer more.