Anyone who's ever fired a 338 Lapua knows that they are way too much for low-quality suppressors to handle. These are extremely high-power long-range bullets that can demolish anything it shoots. Of course, that means that it can demolish suppressors as well.
So, if you don't opt for the best 338 Lapua suppressor you can get, you'll only end up with a broken one instead. It's easy to get overwhelmed by all the options you have. In addition, these components aren't cheap enough for trial and error.
That's why we set out to find the best in the industry. We also created a detailed guide that goes over the things you need to watch out for before you actually buy. So, let's not wait any longer and snipe out the best suppressors!
We thoroughly tested multiple units to figure out how well they can handle 338 Lapua's. And we managed to pick out two spectacular suppressors that deserve your attention. So, let's go over the reviews and see what makes them special.
ADVANCED ARMAMENT – TITAN-TI SUPPRESSOR 338 LM DIRECT THREAD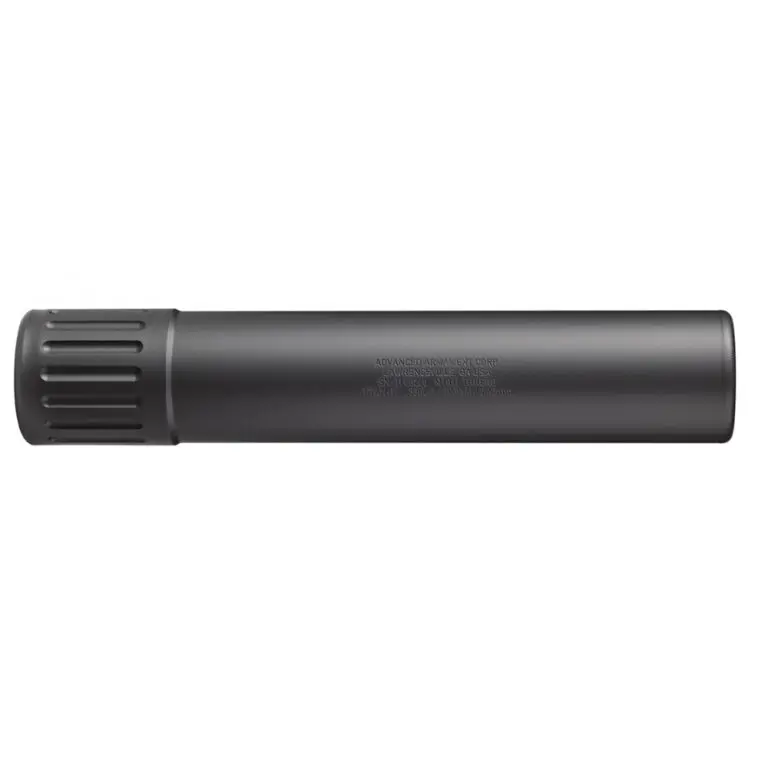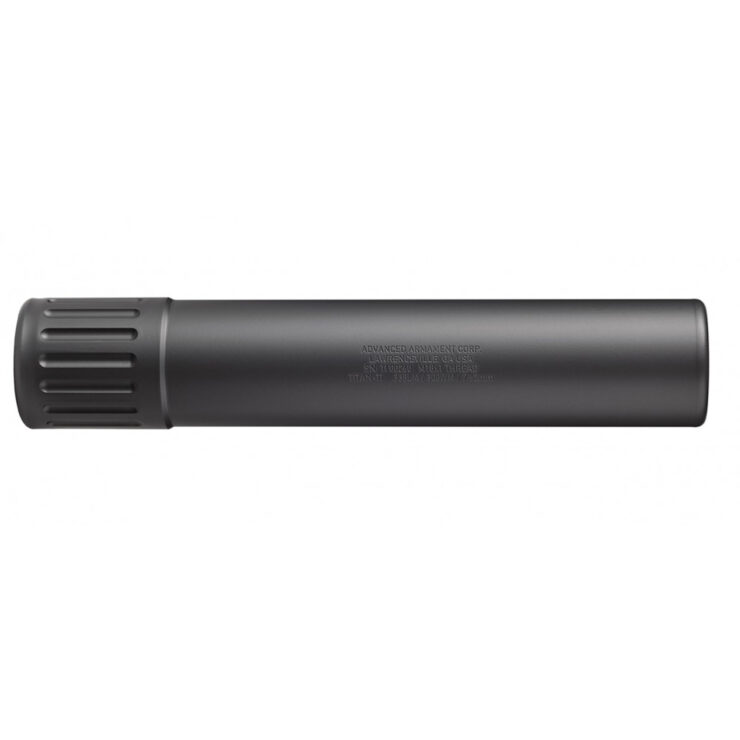 We'll talk about this magnificent unit from Advanced Armament first. They've outdone themselves in terms of recoil and damage reduction. It excels in quality and even offers incredible accuracy.
The producers added their unique touches to really elevate this unit to a whole new level. So, let's look at these features in detail.
First off, let's talk about the amazing noise reduction. Rifles are loud. Especially when you use 338s, so, it's in your best interest to reduce the sound as much as possible, whether your hunting or shooting at the range. This unit can eliminate this concern with its ability to slash noise by a whopping 34 decibels.
As such, it can take down noise by a huge degree, saving your and others' ears in the process. Aside from that, it clearly has incredible quality. Advanced Armaments have outdone themselves with a superb ¾-24 thread design.
This makes the suppressor attain its noise reduction. It's also the perfect thread count to support .338 Lapua Rifles.
In addition, they have incorporated patented techniques to give it unbeatable durability. This includes their very own Hyposone™ monolithic baffle module. It makes the suppressor significantly more resilient, giving it the power to withstand countless shots.
The resilience is compounded by their CNC fusion welding techniques. All in all, you can count on this suppressor to have your back no matter how many shots you make.Lastly, we'll go into detail about how this unit boosts accuracy.
The 1.85 diameter shape and its thread count greatly enhances how you make your shots. They guide the bullet eloquently and help them reach the target without any trouble.
Even the sleek black finish is of respectably high quality. All in all, it's a model you'll have a hard time overlooking.
Related Guide: Best 7.62 Suppressor
SIG SAUER – SRD338TI-QD SUPPRESSOR 338 LM QUICK DETACH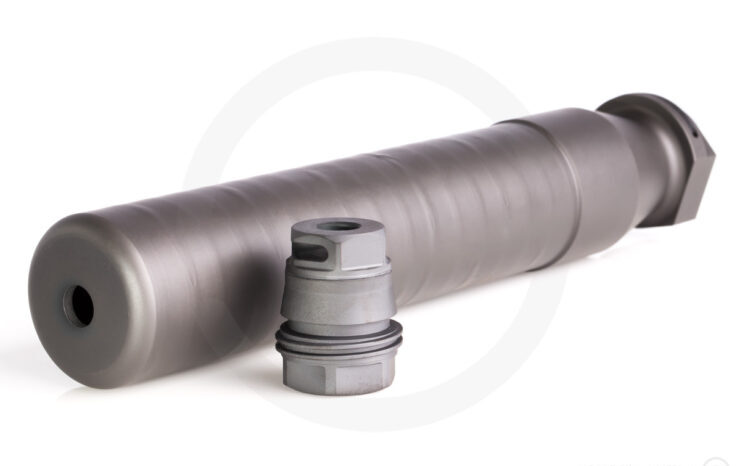 You will hardly find a suppressor with resilience like this SIG SAUER model. The manufacturers made sure to implement nothing other than the best materials to reduce the volume and boost endurance drastically. This is reflected in its high price point, but it's worth every penny you pay.
Let's start off with the build. Simply put, it's easily among the best we've ever used. It feels premium and works as well as it feels. That's because SIG SAUER used grade 5 titanium to make it. This makes it among the most durable and reliable units you'll ever use. However, there's still more to talk about.
The device has an outstanding attachment system. It's extremely quick and easy. The process feels so seamless; you'll feel like the suppressor is a natural extension to your rifle. This is due to the unit's superb taper-lock and wrench flats. The flats also bolster its compatibility.
It fits a variety of rifles with little to no issues. On top of that, it accommodates more than just 338 Lapua Magnum bullets. You can use this on a variety of other bullets that include 300 win mag, .260 Remington, and many more.
Of course, the main reason why anyone buys a suppressor is to reduce sound. 338 Lapuas are infamous for the amount of noise they can generate. It can reduce decibels by 30 to 40 dbs. It's more than enough to let you safely shoot without ear protection.
All in all, it's an exceptional unit that deserves immense respect. It's got everything you could possibly ask for from a suppressor. High noise reduction, fast attachments, and incredible quality elevate this to a whole new level.
Related Guide: Buying review of hand guard for suppressors
Things to Consider Before Buying Lapua Suppressor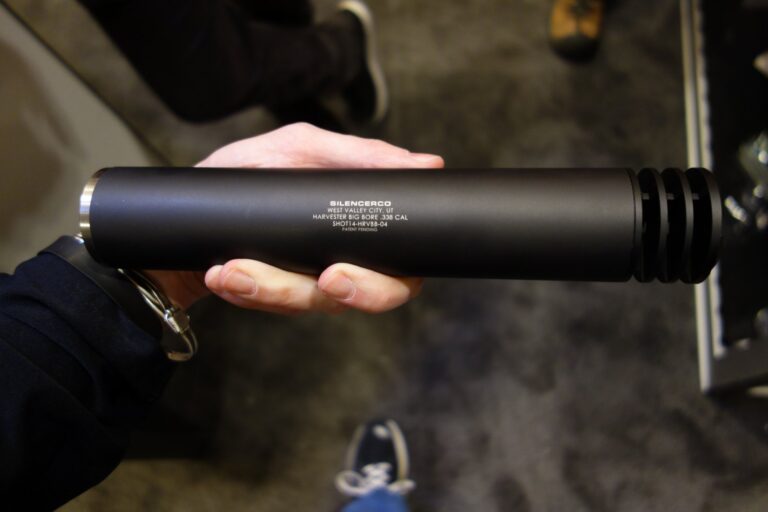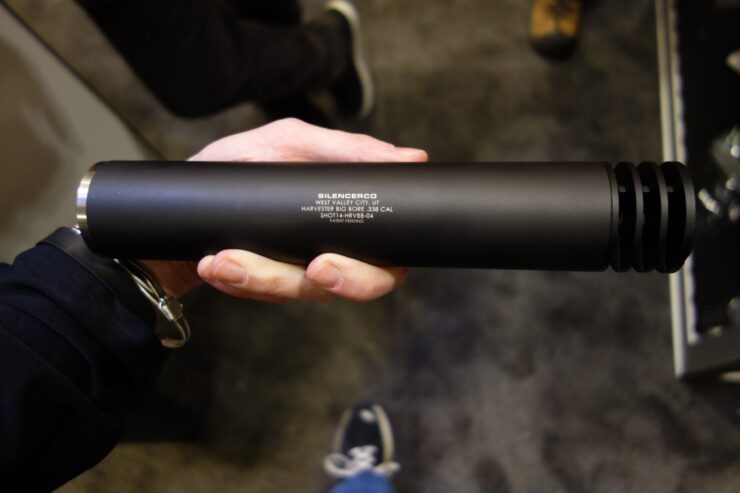 You need to know a few things before you actually settle on what to buy. All you need to do is keep an eye out on the following attributes, and you should get the best suppressor for 338 Lapua that suits your rifle.
Suggested Guide: Omega 300 Suppressor Review
Noise Reduction
This is the main reason why anybody buys a suppressor. Wearing earmuffs all the time isn't practical. It can even feel uncomfortable at times, especially if you wear it for too long. That's where these add-ons come along.
They make the gun quiet enough to shoot with minimal noise protection. If you use 338 LM's, we're going to bet you have a sniper. You should know that snipers can be extremely loud. That's why you should focus on the units that can reduce noise the most.
Resilience
Each shot takes a toll on the suppressors. If it can't handle it, chances are, it'll break quite fast. Moreover, suppressors are quite pricy. You can't just expect to buy one each time an old unit break. That's why it's vital that your unit is strong.
Of course, any suppressor worth it's salt should be resilient enough to handle countless shots. Nevertheless, you should always keep in mind how well your unit can resist damage. To keep resilience in mind, you have to pay attention to its thread count and build material.
Ease of Attachment
You should always maintain every part of your gun with the utmost sincerity. An unclean gun will shoot worse than a clean one. This is especially true with rifles. Since snipers boast accuracy above all else, you can't compromise it.
That's why you'll often find yourself removing and reattaching the suppressor countless times for cleaning. It can become annoying if the part does not want to come out easily. At the same time, it can't stay on too loose. Essentially, the best suppressor for 338 lapua must be easy to attach securely and remove it safely.
Suggested Topic: Taurus Model 66 Gun
Frequently Asked Questions
Are there cheaper suppressors?
Yes, but their quality is generally quite unreliable.
Do these make my rifle completely silent?
No, they can only reduce the sound.
What are suppressors for?
Their main purpose is to make rifles usable without ear protection?
Are they useful?
Of course, it's much more practical to carry a suppressor than ear protective gear.
How should I allocate my budget for a suppressor?
Generally, these are quite expensive, so you should allocate a lot of funds when you look for one of these.
Conclusion
Finding the best 338 Lapua suppressor is quite a tall order. There's quite a lot of options to choose from, and you need to make sure what you get is worth it. So, take your time, and you should be able to get the model that suits your rifle best. Happy shooting!