Camping is a lot of fun every time but the camping main thing a tent easily and quickly gets dirty. It's necessary to ensure that your tent is clean and germs free. Nor only these, you have to keep it clean and make sure that it stays at its great condition as long as possible.
Canvas tent is a most demanding tent all over the world, and people highly use this for camping than other tent fabrics. But the molds are the common issue of a tent that arises after using a tent for the few months. So, it's essential to clean mold off from canvas tent to make the camping safe and secure.
Cleaning Methods to Remove the Molds from Canvas Tent.
If you are a continuing camper, then after each use, you need to check out your canvas tent to identify any molds. Unfortunately, if you find any mold in your tent, it means that it's time to clean the molds from a canvas tent. There are few super options that you can try to clean mold off.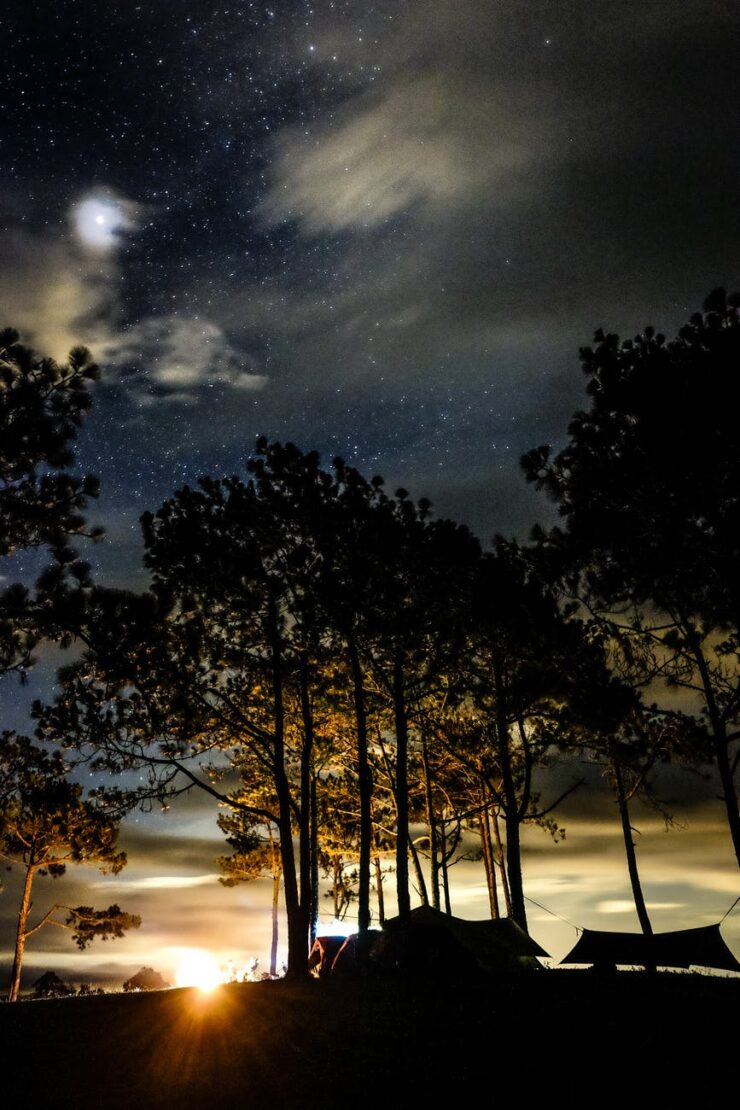 For trying any of these methods, you should test the spot of a method anywhere in your tent. It can ensure you the specific method will not damage or stain your tent material.
The first step of cleaning the mold is very easy once it's set up. Next, brush off the mold that you want to remove from a tent with the help of cloth or soft-bristled brush. If you have a canvas tent for camping, then you need to brush it off with a stiff-bristled brush but scrubbing it gently.
After that, you'll use the mixture of non-detergent soap (must be free from any fragrances) and warm water to scrub the molds gently. Then, wash out the surface by clean water and left it to dry in a shady area.
You must do this step outside of a house so, the spores of the mold can't get in your house. And if this method doesn't work then, you have to move on some homemade cleaning solutions.
Lemon and Vinegar Methods.
The next method you can try to mold-off canvas tent is using a mixture of vinegar and lemon. For this, making a mixture of a cup of warm water and a quarter cup of vinegar. Then, you can put this mixture into a spray bottle and spray it on the mold area of a tent.
You can also use the mixture of warm water, salt, and lemon to clean mold-off a canvas tent. Mix a gallon of hot water, a cup of lemon water, and salt. In last, follow the same instruction of the above method and repeat this method if needed.
And if you don't have success in this method then, you need a really serious cleaning product.
Spray-On Treatment Method.
Concrobium one of the best examples of mold cleaning products. You can easily spray this product on the affected area of mold and let it free to dry. Then dip a cloth or brush in the product and scrub the mold part gently. There is also a mold stain eraser of Concrobium that can help you to deal with the difficult stains. In last, re-apply the product and leave it to dry well.
Another best example of a spray product is LOSSO'S mold cleaner that comes as a concentrated powder. It will need to dilute with water and then put it into a spray bottle. The best feature of this product that it will never damage the fabric or color of your canvas tent.
When the stubborn mold does not remove then, this method is really great, but this method is applicable to remove only little mold spot. They don't allow to remove the large mold's spot.
If your canvas tent has a serious mold problem, then it's time to take some serious action to get the canvas tent back to its normal condition. This method is best to clean stubborn mold off canvas tents.
Firstly, you have to clean the spot of the mold by the brush or cloth. Next, you need to fill the bath-tub with lukewarm water and add an enzyme cleaning product. The one mold cleaning product you can use is Nikwax's Tech Wash.
Follow the instruction of how uses the cleaning product.
You have to unzip any flaps or screen of your tent, and before immersing it in the tub, turn it inside out.
Dip the tent in a bath-tub as long as you can.
In last, wash out the tent with fresh and clean water.
You may need to fill or re-fill the tub many times to get rid of all the spots or molds.
Finally, dry out your tent before hanging or pitching it up in a shady area.
You must check the waterproofing product of your tent because some products can damage the coatings, especially if it lefts in a tent for a long time.
If you had a large or serious mold issue in your canvas tent, then the musty smell always left on your tent even after cleaning. That smell is so strong that you can't bear, and it also not easily remove after removing the molds. If this happens after cleaning, here is a product that helps you to remove that odor.
REVIVEX Odor Eliminator is a product that dilutes with water. Fill a large port with cold water and use the cap to measure half an announce of a formula. Completely wet the tent into this mixture before hanging up it in a shady area to dry.
If you have a minor case of molds then, you can try the first two options of cleaning, and if you have a large case of molds then, you should apply all the options so you can safely go to your camping. Once you identify the molds, act quickly to remove it, and as you act quickly, it will clean canvas surfaces more easily.
Act quickly, to remove molds from canvas, the more you left it, the more it hard to remove. Once you cleaned mold, left your tent to dry in the sun.