Do you enjoy going on a hiking trip with friends and family, but it turns into a nightmare because of your inadequate shoes? Do your feet start hurting, making you fall behind your fellow hikers? Rainy weather or a waterfall on a hiking trail, instead of adding to your experience, becomes a huge problem.
If you don't have the proper shoes, there is a chance that you may slip and injure yourself. But don't stress out yourself. We bring you the perfect solution for all these problems; KEEN Koven Hiking Shoes not only provide you the comfort, but its sneaker-like design also gives you the desired style.
These shoes reduce any chance of injury in hikers. Your daily sneakers or boots cannot provide what you need while hiking. KEEN is a well-known company for designing rugged, light-weighted, breathable, and waterproof shoes that support your feet. So you can step out freely to enjoy nature without thinking about the difficulties of the trails.
KEEN Koven Waterproof Hiking Shoe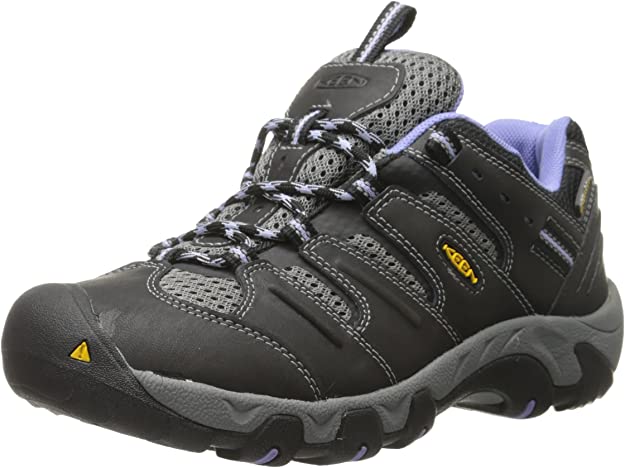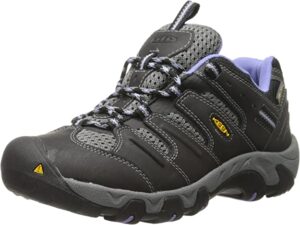 Design
The upper body cover is made up of leather and synthetic mesh. The leather gives it strength, and the mesh makes it breathable, allowing airflow. The leather foot cradle protects your foot. The mesh membrane makes these shoes waterproof. It will enable air flow but still keep the moisture out through its durable water repellent coating, a characteristic feature of KEEN's products.
General Features
The large tongue is meshed and padded, giving perfect fit along with comfort. The toe box has a mesh window for additional breathability. The thick, padded ankle support reduces the chances of ankle sprain by providing cushioning.
These shoes have stretchable lace, so it is easy to slip them on. Pull-up tabs make them easy to wear. The rubber toe shield protects your toe from getting hurt by hitting something hard. All these features make these shoes super comfortable.
Sole System
These shoes have a removable insole with little arch support. You can replace it with other insoles to increase the arch support. The midsole is made up of EVA plastic making it flexible, elastic, and comfortable, providing cushioning. The thick outsole is made up of rubber. It has deep lugs and is non-marking, giving it the required traction.
Performance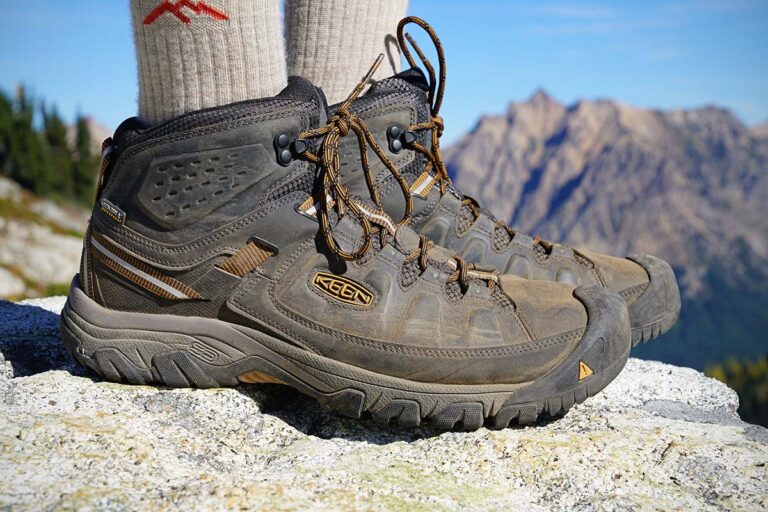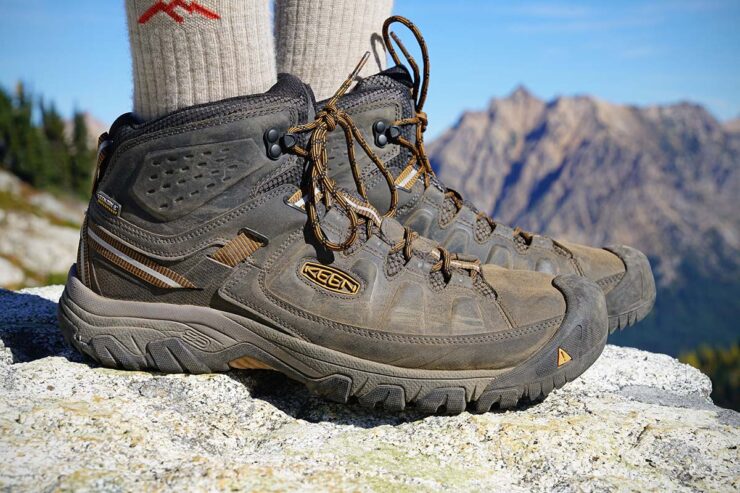 These shoes distribute the pressure exerted on the hikers' feet, so it is easier for them to walk. The midsole provides cushioning, and Eva plastic makes it lighter in weight, so you don't feel weak and have the extra energy you need on challenging trails. At the same time, the outer stiff rubber sole gives you stability and support just as if you were wearing hunter boots.
Color And Fitting
These shoes are available in three colors: Gargoyle/Alaskan Blue, Black/Lime Green, and Black/Periwinkle. These shoes are not true to size as there are some older models which are wide fit with wide toe box while some are a narrow fit, But the size doesn't vary that much you can stick to your original size. You can change the replaceable insole with any orthotic support
Use
You can wear these shoes on hiking trails in spring and summers as they have excellent ventilation systems, so even if you sweat, it will get dry instead of locking inside your shoes. These shoes have a proper fit as they have stretchable laces.
So you can enjoy your hiking trips to the fullest. They are designed to save you from any kind of injury by providing additional support and protection to your feet. You can also wear these shoes on long walks as it has a sneaker-like feel, so no one would notice.
Comfort
KEEN Koven is very comfortable as its padded upper body gives a snugged feeling along with padding in the ankle region. So your ankle is placed nicely. The fantastic sole technology, which includes the insole with arch support, EVA midsole, and the rubber outsole, when combined, provides a comfortable yet stable base for your shoe. Due to its lightweight, it feels light, and you seem to walk effortlessly.
KEEN Koven hiking shoes is the ultimate hiking shoes as it is specially designed to provide you the comfort and support you need on muddy and uneven hiking trails. These are low hiking shoes designed for both men and women. These are the go-to shoes that will assist you on long walks, steep planes and will not even fail you on muddy grounds.
FAQs
Are keen Koven shoes waterproof?
KEEN Koven is waterproof shoes as it has a mesh body coated with water repellent chemicals which makes them highly waterproof and suitable for use even in rainy weather or for hiking along streams.
Are Keens good for hiking?
KEEN kovens have all the qualities of a perfect hiking shoe. They are durable, comfy, waterproof, and with good traction, making them the best choice for any hiking trail. The use of KEEN's Hiking shoes can add more fun to your hiking trips.
Do Keens run true to size?
KEENS are true to size, but it depends on the model. Older KEEN shoes were comparatively wider. But the latest versions have a narrow fit, but the size doesn't vary so much, so you can stick to your actual size.
Can you wash Keens in the washer?
You can freely wash your keens in the washer but keep it on a gentle wash. The material used in these shoes does not get damaged or shrink when washed.
Is KEEN a good shoe brand?
KEEN is famous for its outdoor shoes and waterproof technology. Shoes of keens, especially its hiking shoes, are affordable. The material used is durable. So it does offer high performance under an amazing price range.
Conclusion
I hope that all your confusion regarding KEEN Koven hiking shoes is cleared now. KEEN has introduced high-quality,light-weighted, long-lasting, comfortable, and stable shoes at very affordable prices.
In my opinion, KEEN Koven is one of the best waterproof hiking shoes out in the market compared to other expensive brands that offer the same quality but with expensive price tags. You must add one to your collection as soon as possible as it provides you so much and that too at such an inexpensive price.